It's often considered a foolproof style, so knowing how to dress preppy can be a real advantage for the fashion-challenged or men who just want to bring some variety to their wardrobes. Though the look is often considered trendy, in truth it is as classic as your favorite pair of worn-in shoes.

Tips for Dressing Preppy
No doubt men in the 1980s would gladly have taken every word of such a guide to heart; the preppy look was, after all, quite a phenomenon during that period. Today, though, men have the advantage of marrying classic traditions with modern sensibilities. The result is often a new sort of preppy style. It's one that remains true to preppy's inherent roots while embracing the present day's penchant for figure-flattering cuts and even more flattering colors.
Here are a few simple ways to get the preppy look in a flash:
Understand the color palette. Preppy clothing generally doesn't venture to far on the wild side as far a color is concerned. Hues such as white, ivory, black, dark/light blues, red, dark/light green, chocolate brown and pale yellow are shades that you are likely to find in preppy clothing.
Tailored is key. Crisp shirts, creased pants, jackets with flipped collars and expertly rolled cuffs are essential to the flawless preppy styling.
Accessorize. The more accessories the better, in the case of achieving the preppy look. By accessories, think sweaters worn across the shoulders — or around the waist, belts, watches, layered polo shirts, blazers, ties/bowties and lightweight jackets.
Think classic. The preppy style is all about embracing the classic style of old. However, you can give it a personalized, modern look with ease. The silhouettes, length, fit and colors should all have the ability to take you to the office and out for a nice dinner without having to change your outfit.
Fit is key. Although the oversized look in men's fashion is one of the more popular looks, in the preppy fashion world it has no place. Your clothes should fit you perfectly as if they were tailored specifically to fit your frame.
Outfit Suggestions
Break down just about any preppy ensemble and you'll find that each piece is a classic; the pressed khaki pants, colorful polo shirts, crisp blazers and neat cardigans all define smart, clean clothing.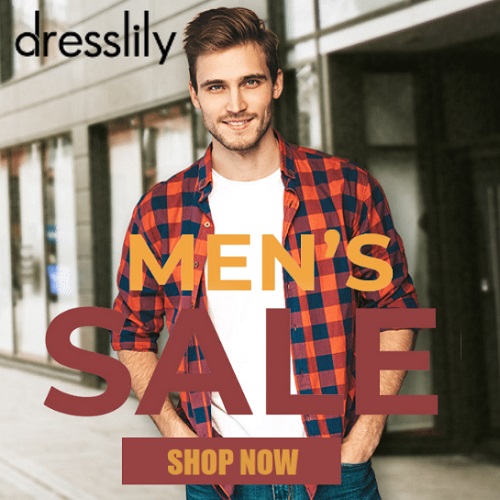 To further your quest for the perfect preppy ensemble, check out a few of these outfit suggestions that will help you achieve the look in minutes:
Shorts/Jacket/Polo Shirt – This look is the epitome of preppy casual, but also appropriate for various other occasions. Look for shorts in seersucker, linen and cargo styles. Jackets should be lightweight and used as a layering tool rather than a required part of the outfit. As for your polo shirt, this is where you get to personalize. Have fun with various colors, even layering a few together.
Seersucker suit – Ideal for the warmer months of the year, this look is for the more daring man out there, as wearing head to toe seersucker is not for the fashion timid. Top the look off with an oxford, loafer or canvas shoe.
Blazer/Trousers/Shirt – If there is one preppy outfit that fulfills all your needs, this is it. You can easily wear this to the office, happy hour or date night. Play with trouser type, blazer color and the design of your collared shirt.
These are items that, no doubt, many men own and don't think twice about. Consider, then, that preppy dressing is more about how you wear the pieces than anything else. Worn untucked over a pair of jeans, that polo shirt is hardly representative of the traditional preppy look. Tucked into a pair of khaki shorts and with a sweater tied around its arms, though, it graduates to the culturally refined image that preppy style knows so well.
Additional Style Ideas
A few little tweaks and your look can go from merely suggestive of preppy to fully representative of preppy. Try the following:
Tucking a colorful handkerchief into your sport coat's pocket.
Wrapping a cable knit sweater over your polo shirt's shoulders.
Popping up the collar of your polo shirt.
Taking inspiration from nautical themes (reds, whites and blues galore).
Wearing plenty of madras and other plaid prints.
Embracing the vast selection of seersucker jackets, shorts and pants.
Topping off a spring or summer ensemble with a bucket hat.
Slipping barefoot into a pair of slip-on boat shoes or espadrilles.

Pull Off a Preppy Look
Preppy looks are unique in that they have a tendency to turn heads, but they aren't inherently eye-catching. There's nothing quite stunning about it, yet it looks so fresh and polished that one can't help but notice. Once you've decided on select pieces to create your stylish preppy look, the only thing left to do is wear it with total style. If wearing it all at once is a bit much for your, begin by incorporating one to two pieces into your existing wardrobe for a seamless transition.