For many men, boots are essential footwear that look great with jeans. Men's boots are classic wardrobe staples that can be fashionable and versatile, allowing guys to style casual boots with jeans for a rugged and trendy look. Whether you're dressing up for date night or just having brunch with friends, there are many types of boots and jeans that go well together.
Some guys will style light brown suede chukka boots with relaxed dark blue jeans and a white button-down shirt, while others may pair black leather Chelsea boots with black skinny jeans and a t-shirt. You can even combine dress boots with slim-fit dark denim jeans, a button-down and blazer or sweater for a smart-casual look.
With so many different cuts and styles, it can be a challenge knowing how to wear boots with jeans for the perfect casual outfit. To inspire you with outfit ideas, we've compiled a list of the best men's casual boots to wear with jeans. From black and brown shoes to leather chukkas and suede Chelseas, explore stylish ways to dress men's boots with jeans for an effortlessly chic and cool look.

Men's Boots To Wear with Jeans
Black Boots
When it comes to choosing versatile and trendy footwear, you can't go wrong with black boots. Black goes with everything, and this is especially true when you're styling black boots with jeans. Whether your jeans are skinny or relaxed, black chukkas will complete your outfit perfectly. The combination of dark boots with black or grey jeans is neutral yet stylish, giving you room to experiment with different styles and pieces.
For a casual outfit, style your boots with a t-shirt and black or blue jeans for an effortless look that highlights your shoes. In the fall and winter, guys can top off the look with a bomber jacket for a fashion-forward approach. Black boots can also be paired with slim-fit jeans, a button-up shirt under a sweater, and a wool coat over for an elevated smart casual style.
Black is associated with chicness, so you'll want to pick black boots over brown ones if you're going for a monochrome, minimalist, or streetwear style. With so many different boot styles, you can wear black chukka, Chelsea, combat, or dress boots made with leather or suede, depending on your desired aesthetic.
Brown Boots
While rugged and casual in style, brown boots are great footwear to wear with jeans. From work boots like Timberlands to dressy types like chukkas and Chelseas, you can wear brown boots with a variety of outfits to achieve a cool and nice look. For an easy outfit that exudes a masculine workman's flair, you'll want to pair relaxed jeans and a flannel shirt with brown nubuck boots.
Take your attire up a notch by combining dark brown leather boots with skinny jeans and a trendy t-shirt. You can throw on a bomber, denim, or leather jacket for warmth and comfort in the spring and fall. If you prefer a preppy style, consider light brown boots and fitted jeans with an oversized cable-knit sweater and stainless steel sports watch. As a wardrobe staple for modern men, there are several ways to casually style brown boots.
Leather Chukkas
Because of their versatility, leather chukkas are a popular choice for stylish guys. If you're looking to take your footwear to the next level, you'll want to invest in a quality pair of leather chukkas. Heritage brands like Red Wing and Allen Edmonds use full-grain leather that ages beautifully.
Leather chukkas can be paired with dark cuffed jeans for a smart casual look, or with relaxed fit jeans to elevate a casual outfit. Style black leather chukkas with black skinny jeans and a scoop neck t-shirt for a cool, laid-back aesthetic.
For a classy look you can wear as a professional, put on brown leather chukkas with dark fitted jeans, a button-down shirt, and a blazer. In the fall and winter, add a cashmere scarf and wool overcoat for a touch of sophistication.
Suede Chukkas
Suede chukka boots are a closet must-have for the fashionable modern gentleman. Textured and easy to wear, suede chukkas offer casual outfits with jeans a smart look. To maximize versatility, make sure to get these boots in a color that fits a range of styles. Shades like black, brown, navy, grey, and tan are all flattering and classic options. Perfect for brunch or summer happy hour, suede chukkas and jeans make an excellent daytime look you can wear anywhere.
For a sleek and classy style, pair suede chukka boots with dark jeans, a shirt or sweater, and sport coat. If you have brown suede, make the boots the statement piece of the outfit by styling them with light or dark blue skinny jeans and a t-shirt. Suede chukkas are relaxed and elegant, and a stylish way to soften formal and edgy looks.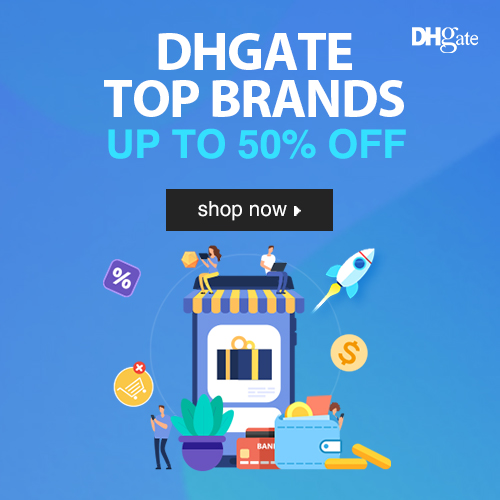 Cap Toe Boots
Cap toe boots feature an extra line of stitching in the toe area, adding flair and dimension to this casual boot style. Charming and bold, cap toes are more formal than work boots but more casual than dress boots. For a change of pace, you can wear cap toe boots with button-down shirts, fitted cotton t-shirts, sweaters, and a variety of looks that can go from work to date night.
For a relaxed style, pair honey brown leather cap toe boots with blue jeans and a t-shirt. For a smart casual look, dress up black cap toe boots with fitted jeans and a dark button-down. Cap toe boots are versatile, so experiment with different jean fits, tops, and jackets to find the right look for you.
Chelsea Boots
As a laceless boot style with a sleek and slim profile, Chelsea boots are an attractive choice for guys. Minimal and comfortable, the Chelsea boot offers a cool design that can be dressed up or down to suit any occasion. Brands like Grenson and Common Projects build full-grain leather Chelseas that are popular with fashion insiders. Combine classy and edgy styles by pairing grey or light brown Chelsea boots with distressed skinny jeans, a slim-fit t-shirt, and a long open pea coat. Partner the boots with a partially sleeved button-down for a spring version of that look.
The higher the heel, the more scene-oriented the boot will appear. For example, a high-heeled brown Chelsea boot with relaxed blue jeans will give your outfit a masculine flair. A tall black Chelsea boot with black skinny jeans is more chic and trendy.
Combat Boots
Inspired by the military, combat boots add a functional and rugged sensibility to jeans. Combat boots are made to be casual, making this boot style the perfect pair to wear with jeans. If you're going to be outdoors, you can pair these types of boots with relaxed-fit jeans and a flannel or utility button-up. Guys may also consider combining dark leather combat boots with slim-fit jeans for a handsome upscale ensemble. Cuff your jeans for a stylish combination that balances clean and industrial styling.
Make your black combat boots a statement piece in a casual outfit by teaming jeans with a simple white t-shirt. To wear combat boots with style, create your look around dark colors and heavy fabrics like denim and leather. Practical and badass, guys can experiment with brands like Dr. Martens and Wolverine.
Dress Boots
Dress boots are made with formal uppers that extend to the ankle, giving this elegant boot style a sophisticated and formal look that pairs nicely with jeans. Dress boots come in black, brown, brandy, and natural colors, and are generally designed with leather but are offered in suede as well. There are also many different types of dress boots, including Oxfords, wingtips, and brogues. Stylish and classy, wingtip and brogue boots will elevate your fashion and take your outfit to the next level.
Perfect for smart casual and semi-formal outfits, most men will wear dress boots with dark slim-fit jeans to match their straight and tailored lines. While contrasting silhouettes work with casual boots, dress boots are too formal to go with relaxed or loose-fit jeans. You'll need to dress up classic dress boots with dark denim jeans and an Oxford button-down shirt. Pair dress sneaker boots with a fitted crew-neck and jeans for a dapper style.
Timberland Boots
When it comes to simple and ruggedly handsome outfits, Timberland boots are one of the most popular casual styles to wear with jeans. This beloved boot brand makes high-quality and stylish work boots that have transitioned into the mainstream and ideal for fashionable guys. Most often, you'll see brown or tan Timbs with jeans and a t-shirt.
For an effortless and trendy approach, you'll want to pair Timberlands with dark jeans, a sweater or button-down shirt, and a thick jacket. Guys can elevate their attire by cuffing the jeans for a classy casual style. You can also pair Timberlands with relaxed jeans, a wide-neck t-shirt, and your favorite baseball cap for a streetwear outfit. This iconic boot can be dressed to suit any look.
Moc Toe Boots
Moc toe boots were designed to be a functional and comfortable boot style for men. The moc toe features a crescent-shaped seam that runs along the top and is made to protect the area around the toe. Similar to a moccasin, this stitching and architecture make moc toe work boots look great with casual and business casual attire. They go well with any fit and color jeans because of their practical appearance, and you can style them exactly as you would Timberlands.
Guys can experiment with slim grey jeans, an olive or navy shirt, and a light jacket. Unique and masculine, moc toes made with contrasting stitching add a fun and fashionable accent, and can be mixed and matched with your jeans or top.
Duck Boots
Slightly playful but still practical, duck boots go well with a variety of jeans except for oversized or baggy styles. When walking down the streets of a big city, pair your boots and jeans with fitted long-sleeved shirts and a Patagonia-style vest. With slimmer jeans, duck boots add an English countryside casualness. With relaxed fit jeans, they add a woodsman quality. Cuffing your pants with duck boots is tricky since they aren't meant to look too slick, but you can pull it off if your jeans are slim, but not skinny.
Best Boots with Jeans
Depending on your outfit and the occasion, you'll need to choose the right boot style to wear with jeans and fit your look.
To create a sleek and fashionable outfit, pick classy black boots such as Chelsea boots and pair them with slim-fit or skinny jeans, a button-up shirt, and blazer.
Get a rugged and handsome look by combining brown boots such as suede chukkas with relaxed jeans, a sweater or flannel, and light jacket.
For a casual style, you can dress in jeans and a t-shirt with Timberlands, chukkas, Chelseas, and combat boots.
When creating a smart casual outfit, dress up your dark fitted jeans with black or dark brown leather boots.
For an elevated look you can wear casually to work, pair dress boots with dark denim jeans, a knitted sweater or button-down shirt, and a blazer.
Keep your boots clean with regular maintenance and care.