What a guest wears or shouldn't wear to a wedding seems obvious, but some people just aren't fashion savvy. In fact, some wedding guests may be in a quandary about putting together the proper wedding outfit. A few tips or guidelines for what a wedding guest should wear can be helpful.
Wedding Guest Attire Guidelines
Learning some general rules of thumb is a good way to begin picking an outfit for any wedding, regardless of formality. Wedding guest etiquette rules for clothing will vary depending upon the location of the wedding and formality, but one rule remains the same for any wedding: do not upstage the bride or groom. Generally, women should not choose large ball gowns adorned with feathers, massive sequins, or wear a tiara. Men should skip a top hat, tails, or cane accessory.
The dos and don'ts of planning wedding attire can become confusing, so use common sense to figure out the best outfit for upcoming weddings.
Guest Attire Dos
The first thing women should do is figure out what styles flatter your body shape. Look for dresses and skirt sets that have features that will enhance your body. Men should make sure their pants are tailored to the right length and that jackets fit in the shoulders and across the body. Wear clothes in colors that look best with your complexion, hair, and eye color. If they want, couples and families can create color-coordinated outfits; for example, wearing all pastels or jewel toned colors. Just be careful not to go overboard with matching exactly.
Finally, do remember to wear appropriate accessories. Women can certainly carry a small or medium sized handbag, but should avoid lugging large totes unless they have small children to tend. Men, do leave caps and hats at home. Do wear a watch if you have trouble keeping track of what time the wedding begins. Of course, do wear comfortable shoes to avoid foot and leg pain at the end of the day.
Guest Attire Don'ts
Even though you should dress in flattering and comfortable styles, it can be hard not to take the concepts too far. Check that the outfit you plan to wear avoids these common guest attire mishaps:
Don't wear shorts. Unless the bride and groom have specifically told you what to wear to a beach wedding and it includes shorts, you should not wear shorts to even a casual wedding. You can always find a lightweight linen skirt or slacks to wear on the big day. The only exception to this rule would be for young children who will become unruly if they become uncomfortable or overheated.
Don't wear revealing clothing. You may have worked hard for those abs or have gorgeous legs, but now is not the time to show off. Men can wear fitted pants and shirts but should not wear burnout clothing or sleeveless tops. Women should take care that their tops are not too low, their skirts are not too high, and that the dress is not too tight. If you cannot sit or bend over without adjusting your clothing, it is probably too revealing.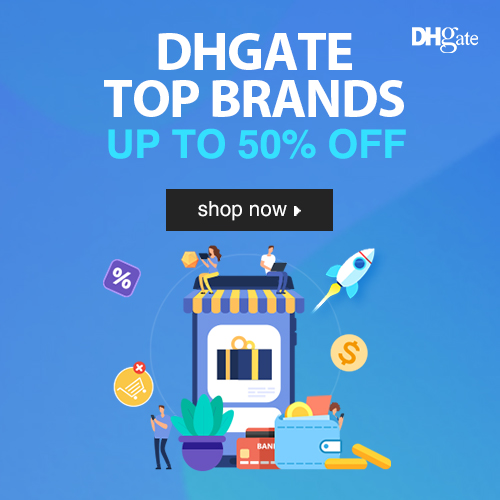 Don't wear jeans. Unless you are attending a western theme wedding, it is best to leave the jeans behind for the weekend. Dress pants come in a range of styles for men and women, including denim-style cuts. Clothes can be comfortable and classy.
Don't assume the formality. While looking at the invitation wedding location can clue you in to how formal the wedding will be, you may be wrong. If you are unsure whether you should wear a cocktail dress or sundress or polo with dress slacks or full tuxedo, call one of the bridal party members to find out.
A good way to figure out what a guest should not wear to a wedding is to think about what you would not wear to other formal functions in your life. For example, if you would not wear the outfit to church, don't wear it to a wedding, either.
What Should a Guest Not Wear to a Wedding: Colors
Wearing colors you like and that flatter you is something all guests should do. However, there are a few colors that are questionable when it comes to guest wedding attire.
The most obvious color is plain white. A plain white dress or white top and skirt are not generally acceptable, particularly in any formal style. Avoid ivory, off-white and light beige, too. However, it is okay to wear a patterned outfit that includes other colors along with white.
Wedding colors are not necessarily off-limits, either. Women should take care that they are not wearing a dress that could double as a bridesmaid dress, while men should avoid a colored vest or cummerbund in the wedding colors. However, a jersey wrap dress in the wedding colors is perfectly fine for female guests to wear, as is a button down shirt and matching striped tie for the men.
Tradition states that guests should not wear black to a wedding. However, black is quickly becoming a very popular wedding color option. It is no longer off-limits for bridal parties or guests to make black their color of choice. Unless you know the bride or groom has strong feelings about black attire, feel free to choose an appropriate black ensemble to wear to a formal evening wedding. Skip wearing black for a casual outdoor spring or summer wedding, as it may look out of place, not to mention attract more heat.

---
The best way to avoid wearing something you shouldn't is to dress a little nicer than you originally planned. If you cannot discern an appropriate outfit, take whatever you had planned up a notch and you will likely fit right in with the other wedding guests.